A personalized approach to custom branded packaging
FDX with a wide range of customization options and an experienced packaging design team that supports you according to exactly what you need or want.
FDX packing personalized approach means our team is with you through the entire process, from to design, to delivery. Whether you need branded custom clothing packaging bags, beauty products bags, food packaging bags,shipping bags, electronic products bags — we'll help you make sure it's the right size with the right printing, so that your company has access to the most cost-efficient and impactful custom packaging solutions.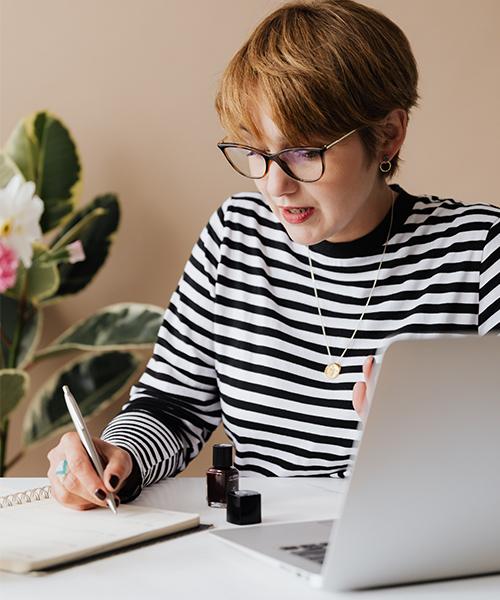 Step 1.
Email us, have a live chat, or add WhatsApp with all details. Such as  materials, size, colors, technics, destination, and payment terms. If you have no ideas, please attach our similar product pictures;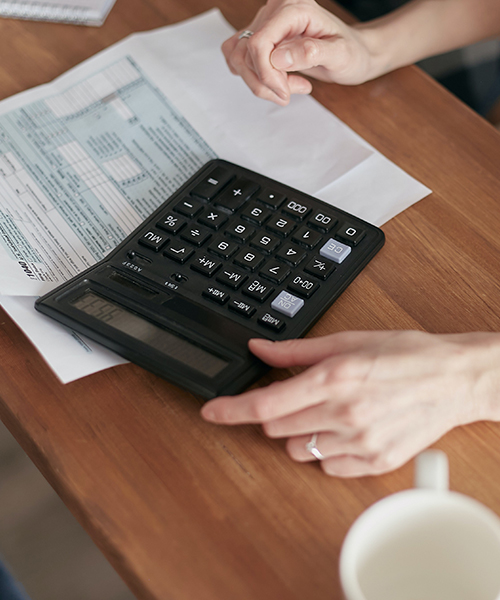 Step 2.
Once received your details, we'll reply to you in a short time. And quote you the price, the freight charge;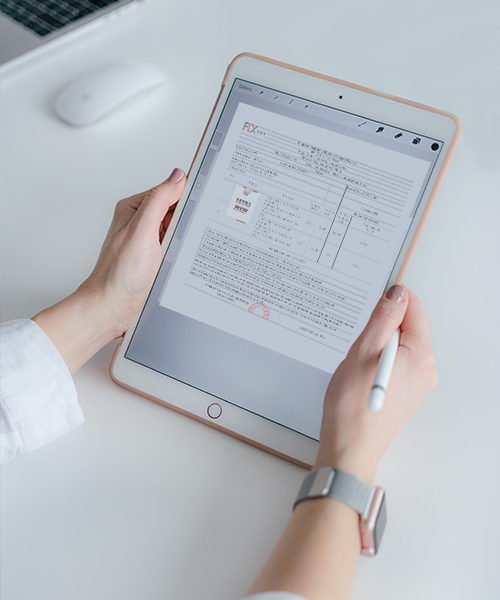 Step 3.
After you confirmed the price,Confirm mockup after payment done,we will issue the invoice;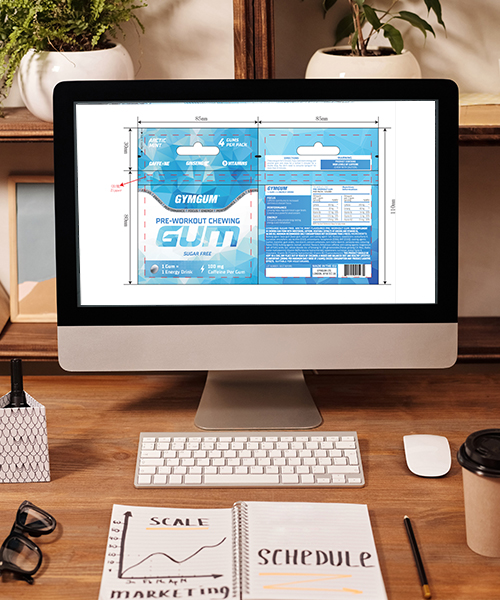 Step 4.
After receiving your design or sample approval. We will start producing the bulk;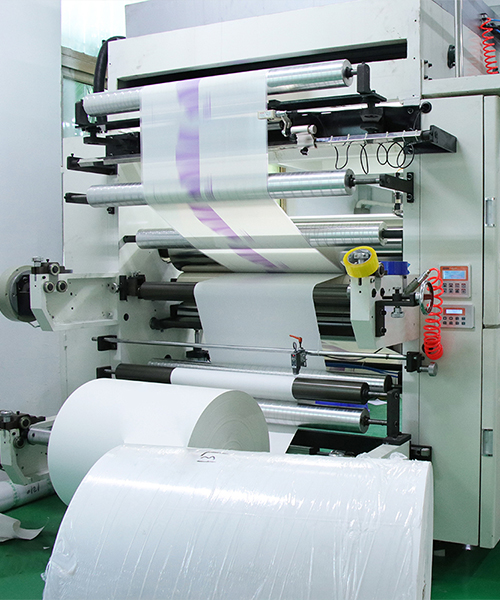 Step 5.
Bulk production and inspection and handover of the goods;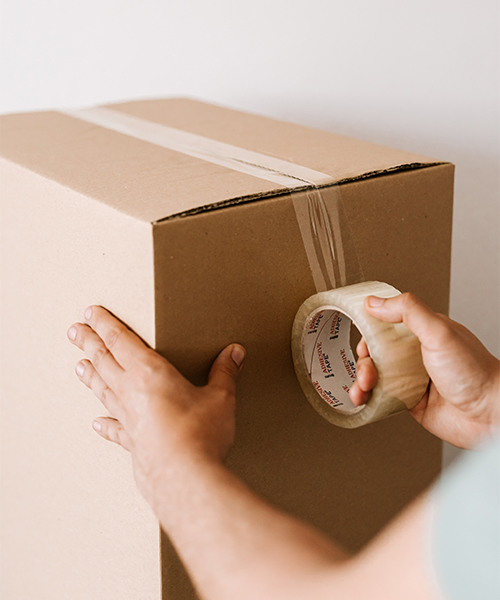 Step 6.
After-sales service;
Contact our in-house design and shipping team to learn more.
Our Custom Packaging Products
Get to know our complete selection of custom-branded packaging products.
1. Custom Clothing packaging
Commonly used single-layer packaging bags: 
OPP, PE (LDPE), PP, PO (HDPE), CPE, PPE materials. 
Common styles: Self-adhesive bags, mailer bags, ziplock bags, zipper bags, tote bags, handle bags, flat bags, etc.
Commonly used composite packaging bags: 
Normally use surface layer OPP or matte OPP or PET. Intermediate layer aluminum coating (VMPET) or kraft paper. The inner layer is usually made of PE material.
Those who need aluminum plating are usually Yin and Yang bags or mailer bags. Generally, bags that are not aluminum-plated and do not have kraft paper are made of two layers without a middle layer. Some bags have four layers, either aluminum-plated or kraft paper.
Common styles: Self-adhesive bags, mailer bags, ziplock bags, zipper bags, tote bags, handle bags, flat bags, etc.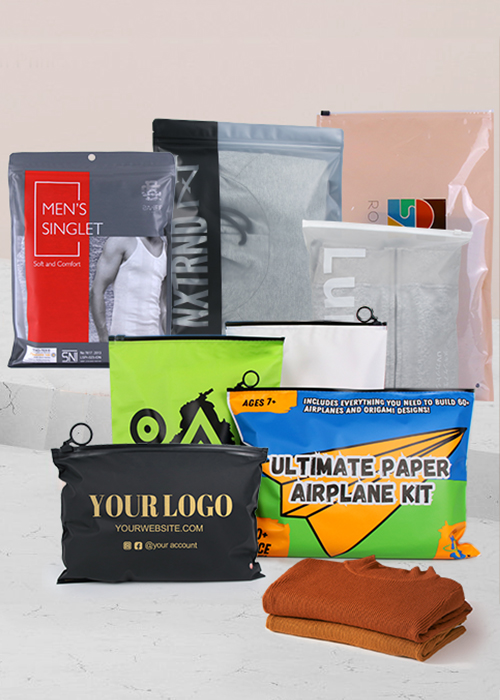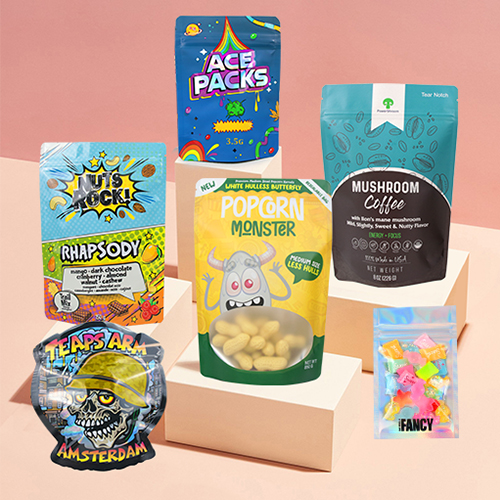 2. Custom Food packaging
The surface layer is OPP or PET for normal use, and nylon can be used for vacuuming. The middle layer is PET or aluminum-plated (VMPET) or pure aluminum, or kraft paper, or nylon. Because the inner layer requires good heat sealing performance, PE or CPP are usually used.
Common styles: ziplock bags, stand-up bags, three-side seal flat bags, center seal bags.
There are also bags with four layers, including aluminized or pure aluminum, and kraft paper..
3. Custom Beauty products
Normal use of OPP/PE, OPP/CPP, OPP/PET/PE composite bags.
Common styles: Ziplock bags, zipper bags, handle bags.
Face mask bags are commonly made of pure aluminum composite material, usually OPP/AL/PE.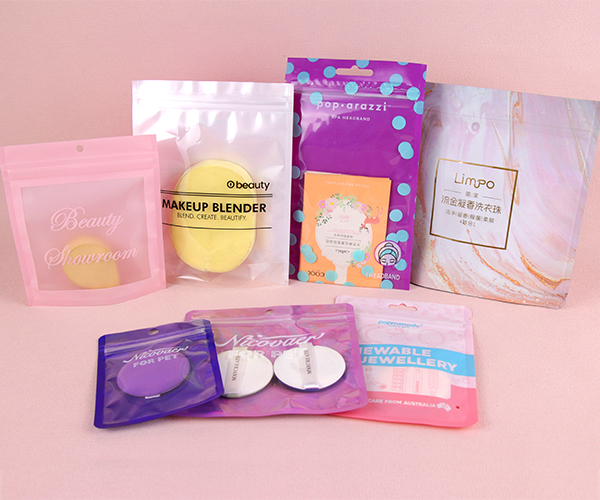 4. Custom Packaging for express delivery
Packaging bag material:
PE, PE double-layer or three-layer co-extruded film, composite express bag.
Common styles: self-adhesive mailer bags.
Mailer bags made of PE are slightly more transparent and are suitable for products such as clothing and textiles that are lighter in weight, not too private, and have no sharp objects. The double-layer co-extruded film is more shading and has better tensile strength. The price is a little higher than PE, and the minimum order quantity is generally 10,000 pieces. Composite mailer bags are high-end, good-looking and have the highest price.
5. Custom Electronic products
Packaging bag material: 
PE, CPE, OPP/CPP, OPP/VMPET/CPP, etc.
Common styles: 
flat bags, self-adhesive bags, ziplock bags, stand-up bags, etc.
Various materials are used in electronic packaging, depending on customer requirements. Generally, the requirements for printing are stricter.